Sunday, March 3, 2019
12:45 - 1:45 pm
Evangel Chapel- Main Auditorium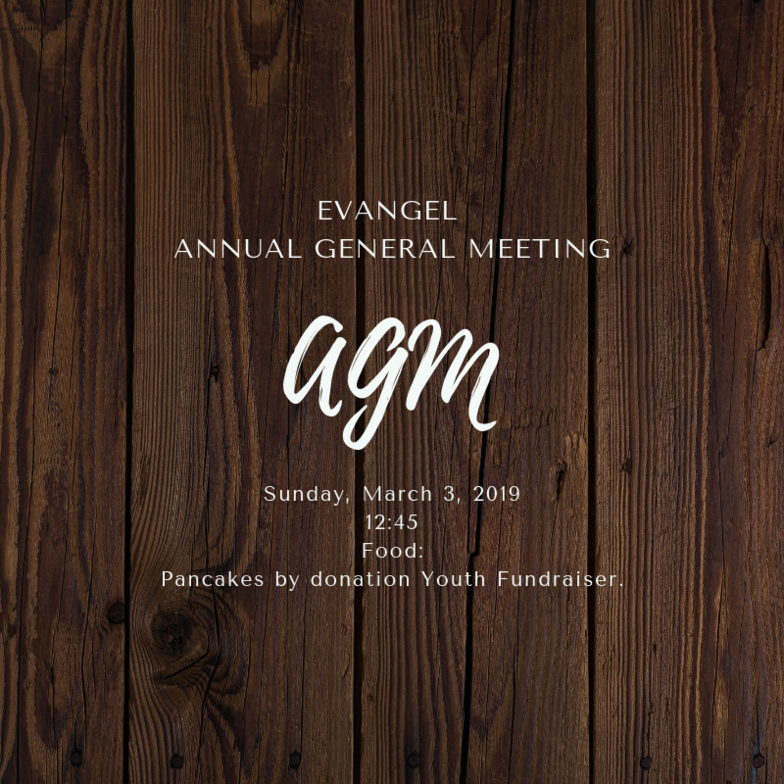 It is that time of the year again!
The AGM Booklets will be made available on Sunday, February 17th.


For food this year, the youth will be doing a Pancake Sunday Fundraiser!

Contact the church office if you have any questions! (250-785-3386)

See you there, members!