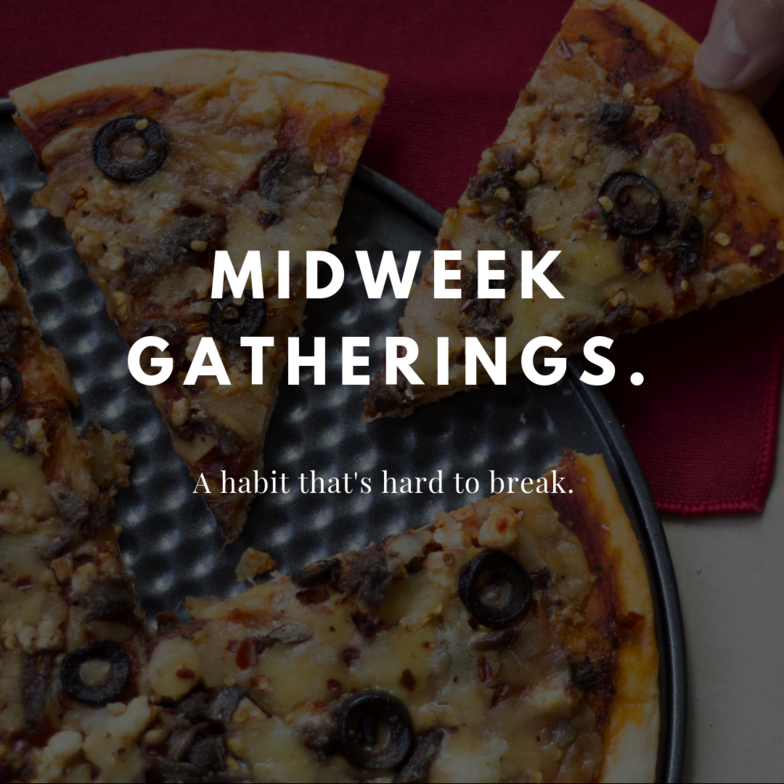 We think Evangel is an amazing community to be apart of! If you're looking for the "thing" that will help you thrive in life- trust me, you've come to the right place. But to get the most out of a local church, you've got to understand how that happens. Millions of people sit in churches ever Sunday, but few tap into their potential.
First thing: weekend gatherings - what people mean when they say they're "going to church". This is huge (literally and figuratively speaking). It's the big weekend gathering that actually releases the potential of Evangel to make a difference in your life and the life of the city. We'll do everything we can to help you move into faith whether you're a spiritual old-timer or exploring Jesus for the first time.
What people don't realize, is that the midweek gathering is just as crucial. Think of it as the follow-through on a golfer's swing - so important! Where the weekEND gatherings are crucial to helping you and I connect to the heart of God, and the weekDAY gathering serves a role in connecting you to others that are on the same journey. The Christian faith, after all, is about love and being in relationship with God, and just as vitally, loving and being in relationship with people.
So as we say around here: two things you need to know to get the most out of this House: make Weekend Gatherings a habit that's hard to break and find a Weekday Gathering you can call home too.
This Fall, we'll be placing a special emphasis on the midweek, so there will be lots of opportunities and options for you to choose from. Will you consider not only making room for God to move IN your life, but for people to move INTO your life as well?
Email us at [email protected] to get more info on how to get connected to a MidWeek Gathering!